Dimensions: 91" x 91" x 37.5 - 42"
The J-575™ Hot Tub is the next generation of backyard luxury, showcasing a unique curvilinear design and therapeutic lounge seat for full-body relaxation with more back and hip coverage. Featuring room for 5-6 adults, the breathtaking J-575™ Hot Tub boasts a new PowerPro® Jet for the hips.
J-575™ Hot Tub Specifications
Dimensions: 91" x 91" x 37.5 - 42"
Primary Pump: 1 speed, 2.5 continuous hp (5.1 brake hp*)
Secondary Pump: 1 speed, 2.5 continuous hp (5.1 brake hp*)
Filtration: ProStream™ Circulation Pump, ProClarity™ Filtration System w/ Grill, Skimming Weir and ProCatch Bag + ProClear™ Pleated Filter
Filters: 1 – ProClarity™ Depth Load Filter, 1 – ProClarity™ 40 Sq Ft Filter, 1 – ProClear™ 60 Sq Ft Filter
North America: 240VAC 60 Hz 30A, 50A or 60A
International: 230-240VAC 50 Hz 20A
J-575™ FX-12 Therapy Seat
Packed with stimulating spiral jets, this seat targets stress with a versatile, deep tissue massage. And calf jets stimulate small muscle groups and relieve tension.
Positions your body for the ideal hydromassage, offering a deep soaking experience, deep tissue muscle knot relief for the back and tension release for the neck.
Full-body coverage with hip jets deliver a sizable, deep tissue, spinning massage. Leg and wrist jets gently pulsate to release discomfort. And, wide-swath jets relieve feet.
We offer a military discount on all of our hot tubs! Ask us for more details.
J-500™ Collection Features
Indulge in the eye-catching elements, inspiring technology and advanced hydromassage of the J-500™ Hot Tub Collection. Showcasing the most impressive exterior and lighting elements, featuring the greatest massage variety available, you'll never look at hot tubs the same way again.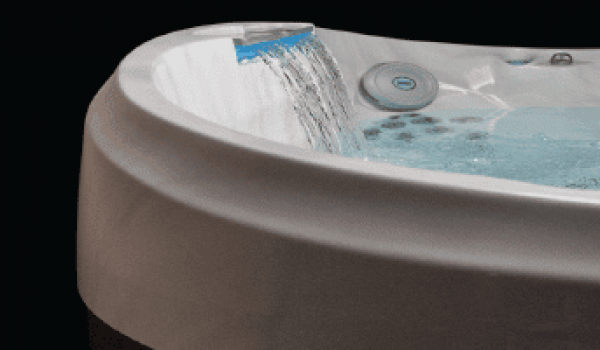 J-500™ Design
Mirrors high-end furniture with a dual high-back design and exterior corner lighting set in a durable Curvalux™ cabinetry. Two waterfalls cascade over ProEdge™ interior illumination for ambiance and beauty.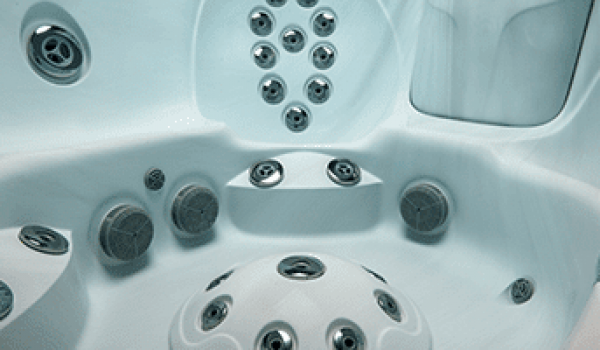 J-500™ Open Seating
With an open seating design, the J-500™ Collection offers more seating variety. The therapy seat with hip jets delivers a deep tissue massage experience, with jets that relax the back and exclusive jets that target achy hips.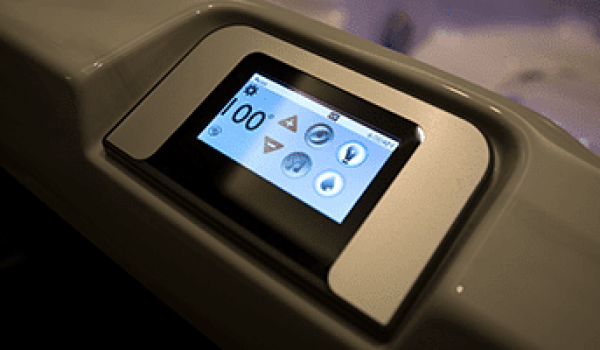 ProTouch™ Glass Control and SmartTub™ App
A full-color, waterproof glass touch screen control rotates for easy access both inside and outside the tub. It also connects with the SmartTub™ app to help you monitor your hot tub's status, schedule maintenance reminders and adjust temperature and jet functions.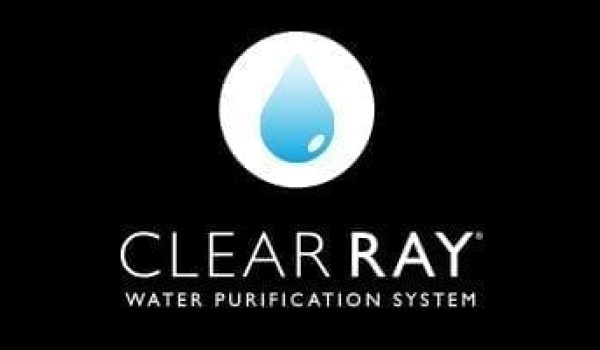 CLEARRAY® Filtration
A 5-stage water filtration system achieves the cleanest water in the shortest amount of time by utilizing five-stages: ProClarity® Filter, ProClear® Filter, ProCatch™ Filter Bag, surface skimmer, and a pleated filter.
GET THE BEST PRICING TODAY
Simply complete the form below and we will be in touch with you shortly with the price for your desired spa.