Silent Air® Injector Jets
Broad-coverage leg therapy
Dimensions: 92" x 100" x 34"
The crisp, rhythmic texture of the exterior cabinetry highlighted by corner illumination adds a whimsical combination of classic beauty and architectural form. And a low-profile flat top rail and beautiful lounge deck with illuminated SunCooler™ cold storage areas offer additional seating and convenience. Throughout the Kingston™ you can melt away stress and strain in seats that feature popular combinations of our Patented Fluidix® Jets. Wide seats inspired by some of our most popular models are highlighted by the even glow of LED lighting, adding beauty and safety. Greeting muscles with the widest back and leg coverage we've ever offered and soothing your muscles and senses with specialty Silent Air® injector jets and SunScents® Aromatherapy, total relaxation is only as far away as your backyard. Enjoy your spa day or night with a Glass i-Touch Control, equipped with SunSmart® 2.0 WiFi Kit, for remote access and to keep you informed of your spa's status. And, tool-free cabinetry and an advanced MicroClean® Ultra Water Management System make maintenance a breeze.
Kingston™ Hot Tub Specifications
Dimensions: 92" x 100" x 34"
Primary Pump: 1-speed/2.5 hp continuous
Secondary Pump: 1-speed/2.5 hp continuous
Filtration: CLEARRAY® UV-C Technology + Filtration
Filters: MicroClean® Ultra Filtration System, 130 ft² (2 interlocking cartridge filters)
North America: 240 VAC 60 Hz @ 50A or 60A
International: 230 VAC 50 Hz @ 16A/20A/32A2/3 x 16A
Silent Air® Injector Jets
Silent Air® injector jets diffuse SunScents™ fragrances for aromatherapy. Soft, soothing bubbles of Silent Air® injector jets deliver SunScents™ aromatherapy fragrance without affecting the water.
Deep tissue jets deliver the widest coverage we've ever offered for relief in your back and hips. Jets also relax your neck, wrists and calves for a customer-favorite seat.
Broad-coverage leg therapy
Versatile seats deliver broad coverage therapy to your overworked legs; renewal you can only find in the 980™ Series.
We offer a military discount on all of our hot tubs! Ask us for more details.
The 980™ Series is teeming with customer-favorite features and intertwined with new elements you'll soon fall in love with, too.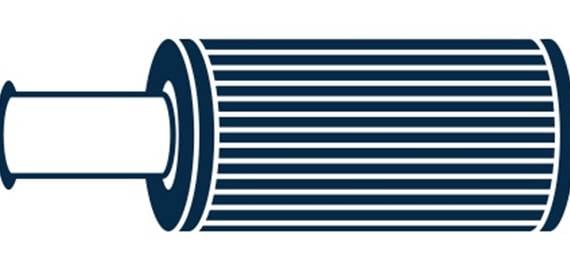 CLEARRAY® UV-C Technology + Filtration
Treats water with the power of nature-inspired UV-C technology to neutralize waterborne pathogens, resulting in clean, fresh water. 980™ MicroClean® Ultra Filtration System with horizontal MicroClean® Ultra Filter, SlipStream™ weir, Dynamic Flow™ Circulation Pump and CLEARRAY®system.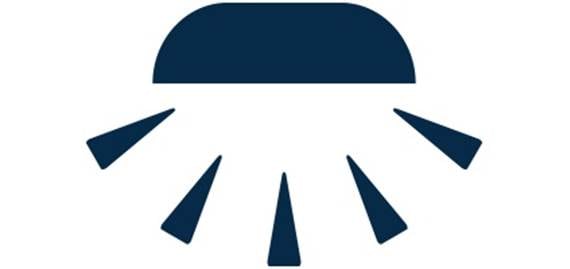 Lighting and Waterfalls
Architectural corner lighting highlights the exterior while color-changing LED lights illuminate built in SunCoolers™, a soothing waterfall and softly highlights key seats.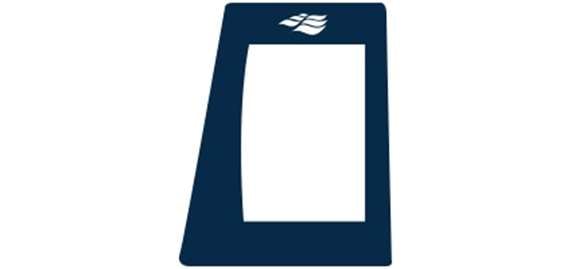 Controls
Advanced i-Touch Glass Control panel with illuminated smartphone-inspired design eases use day or night and includes SunSmart 2.0 WiFi app for remote control and monitoring convenience.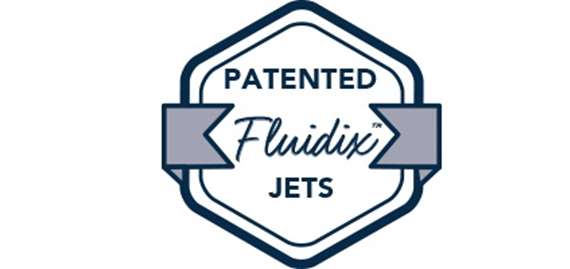 SunCooler™ and Conversation Deck
Integrated cold storage, removable lid matching exterior cabinetry and pump-assist drain for convenience. Also serves as additional seating for socializing out of the water without leaving the spa.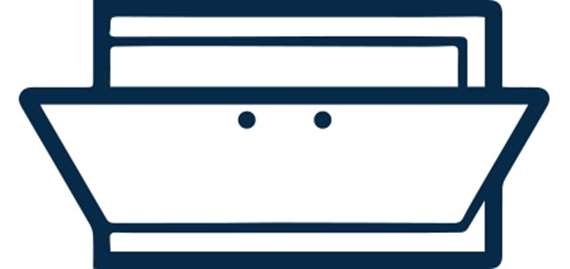 Cabinetry Access
Resilient synthetic wood cabinetry carved with a gorgeous geometric design features a tool-free clip system to make maintenance a breeze.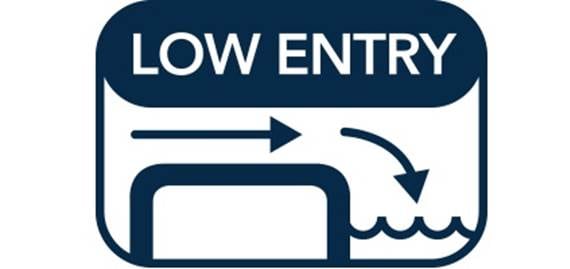 Low Entry
Low profile height makes it easier for everyone in your family enter and exit the spa.
GET THE BEST PRICING TODAY
Simply complete the form below and we will be in touch with you shortly with the price for your desired spa.