OUR EXPERTS ARE HERE TO HELP
Your hot tub is a significant investment in your lifestyle. It can help to boost your health and overall wellness, improve the layout and design of your backyard, and even provide the perfect environment to spend time with family and friends. For those reasons and so many more, is why it is so important to provide your spa with quality care. By cleaning it regularly, treating the water often and fixing issues right away, you can help to improve both the quality and longevity of your hot tub. Better yet, when one of our professionals takes care of the hard work, you can focus on enjoying the perks of your hot tub, rather than caring for it. Simply kick back and relax, while we take care of the rest. We offer a complimentary filter cleaning service for all customers that takes no more than 15 minutes! Contact us today to learn more.
While some problems are easier to resolve and treat than others, our crew has the training to get to the bottom of it. Certified and equipped with years of experience, one of our spa technicians can visit your home and inspect the spa to determine what isn't working properly. Once a proper diagnosis has been performed, our team is more than capable of resolving the issue and bringing your spa back to life.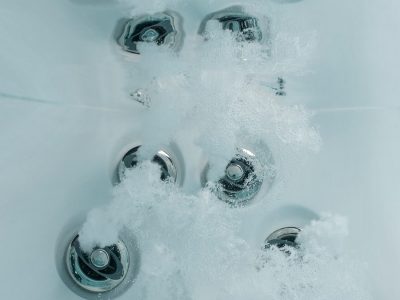 Cloudy, foamy or odorous water in your spa? There may be an issue pertaining to the circulation and filtration system, or the water may be imbalanced. One of our experts can test the water, inspect the system and make your water crystal clear once again.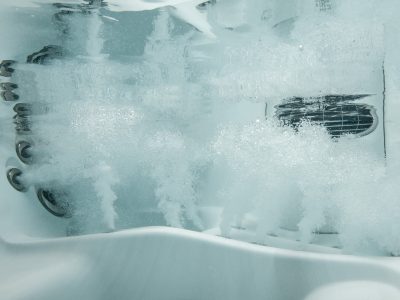 Is your spa not heating properly? This could be due to an issue with the heater or circulation system. Give the team at Spa Crafters a call to schedule a service appointment and one of our technicians would be happy to inspect the system and bring the heat!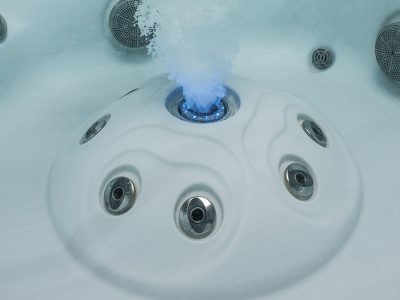 Still water is not a good sign, as it can lead to the growth of bacteria and other water-borne pathogens. This could be due to an issue with the jets or circulation system as a whole. With the right expertise and a little TLC, your water will be up and moving in no time at all.
THE BENEFITS OF ROUTINE HOT TUB SERVICE
Hot tubs are all about relaxation, which is exactly what you should be doing! Spend your free time soaking in the beauty and luxury of your spa, while we take care of the dirty work. Here are some of the benefits of using a regular hot tub maintenance service:
Peace of mind that an expert has cared for your spa
Longer-lasting hot tub experience
Always enjoy safe and clean water
More free time to enjoy your spa
Enjoy a safer backyard free of spa chemicals
Don't hesitate, contact our spa service department today to learn more about our maintenance solutions, our complimentary filter cleaning service, and book your first appointment today.
Request service from our experts
Call upon our service professionals to handle the hot tub repair for you. Our team understands how frustrating it can be when your hot tub isn't working properly and will get it back in peak operating condition in no time.