Want to get the hot tub of your dreams?
Through superior hydrotherapy and a devotion to improve the health of hot tub owners across the globe, the Sundance® Spas brand leads the industry with innovative, built-in features. Soaking in a spa is about much more than just hot water, it's about the long-lasting feeling of rejuvenation, a boost in energy and improved health and wellness.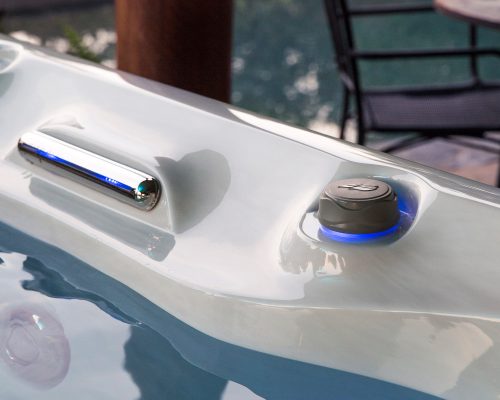 The Build
Built to provide you with many years of rest and relaxation, the materials used to craft each Sundance® Spas hot tub are chosen based on their reliability, durability and strength.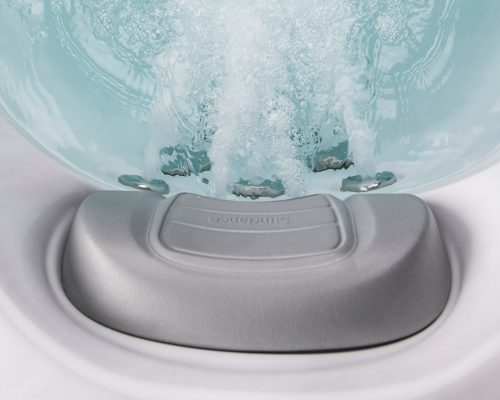 The Water Care
Spend more time relaxing in the crystal-clear water of your spa and less time cleaning it, with help from the multi-stage water filtration and circulation system.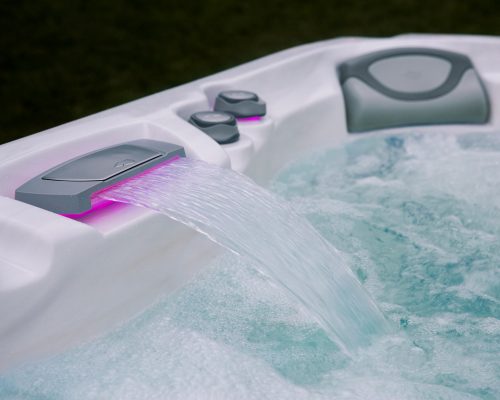 The Styles
With so many style combinations available, it's easy to match your hot tub to the elements within your backyard. Create a seamless backyard installation with ease.
SETTING INDUSTRY STANDARDS
Enjoy an exceptional hot tub experience every time you soak, thanks to the innovation and superior build behind each spa. Contact Spa Crafters in San Antonio to learn more about the advanced technology that goes into each and every spa.
Sundance® Spas products are finely crafted with only the best materials, including:
TriFusion™ durable acrylic shell to reinforce backing, for a longer-lasting and crack-resistant surface
ProPolymer™ foundation protects equipment from moisture and the elements
ProEndure™ synthetic wood cabinets are resistant to UV and weather
Full-foam insulation creates a quiet performance, supports pipes and maintains temperature
WHERE STYLE MEETS FUNCTION
The Sundance® Spas brand has redefined hydrotherapy with the introduction of the Fluidix® Jets. Carefully placed throughout each hot tub, these jets can target some of the most stress-prone areas of the body, helping one to relax and let go of built-up tension through water-based therapies like hydrotherapy and reflexology. An interior ergonomic design completes the ultimate spa experience, providing each user a comfortable place to sit back and relax. Don't be fooled by all of the advanced technology wrapped into each spa, these hot tubs stand among the rest with their stylish and sleek look.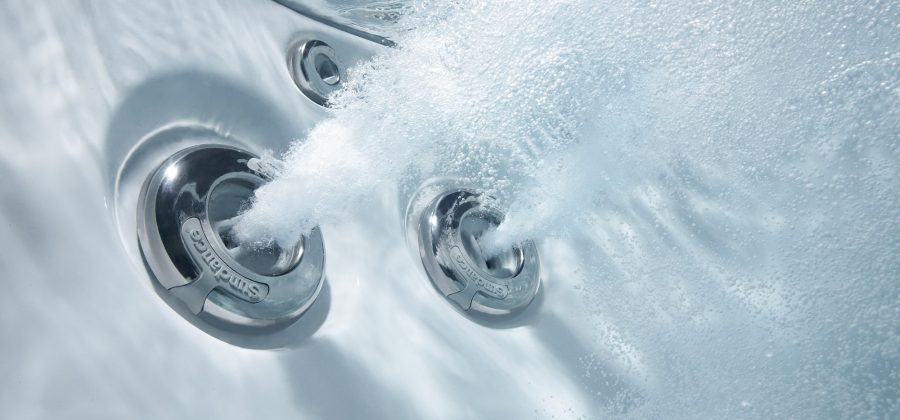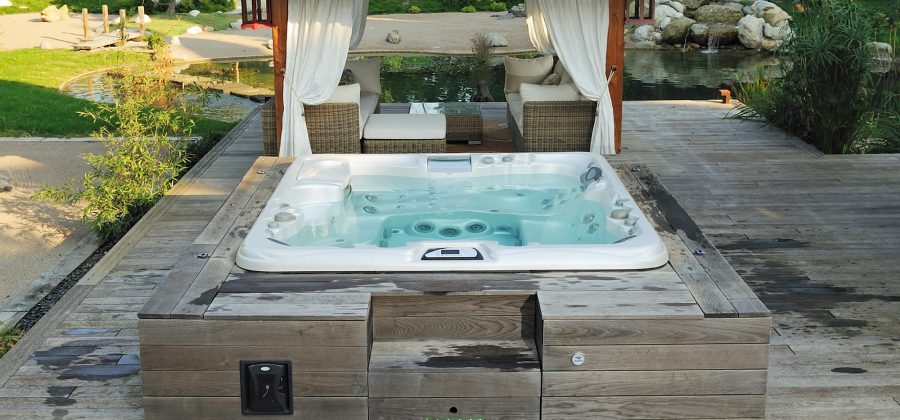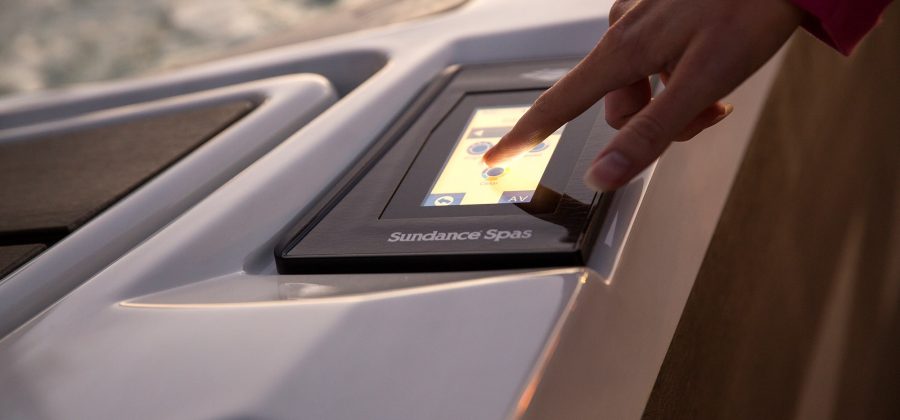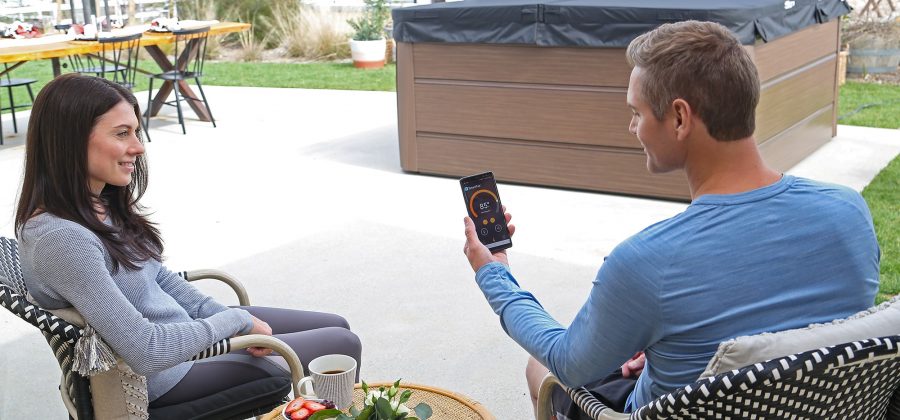 Easy to control, from anywhere
Sundance® Spas owners can control the features and settings of the hot tub with help from a user-friendly control system.
Adjust the temperature
Turn the jets on or off
Improve energy efficiency
Use the interior LED lights
Troubleshoot error codes
With Wi-Fi and Bluetooth connectivity, monitoring the hot tub from afar is a hassle-free process. Complete with the SmartTub™ System, hot tub ownership couldn't be simpler.
Sundance® Spas boast a comprehensive water management system, designed for a truly exceptional performance. With a multi-stage water management process, maintaining the safety and clarity of your spa water is easier than ever before.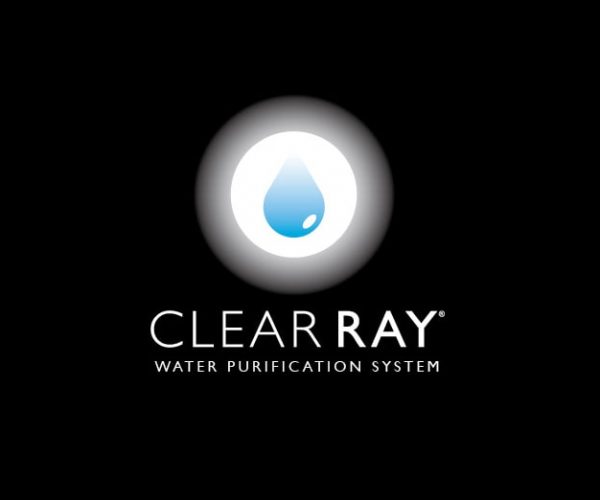 CLEARRAY®
Spa owners can enjoy a natural approach to water management. The integrated UV-C technology neutralizes 99.9% of waterborne pathogens, leaving fresh and clean water.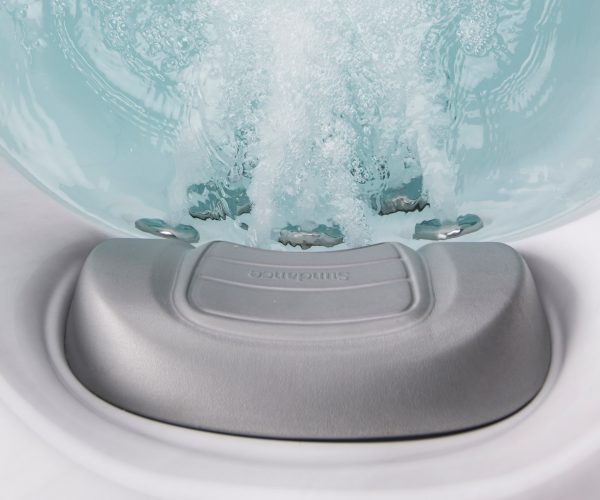 WATER CHEMICALS
A complete line of genuine water care products that support the proper foundation for balanced water in a Sundance® Spas hot tub are available and easy to administer.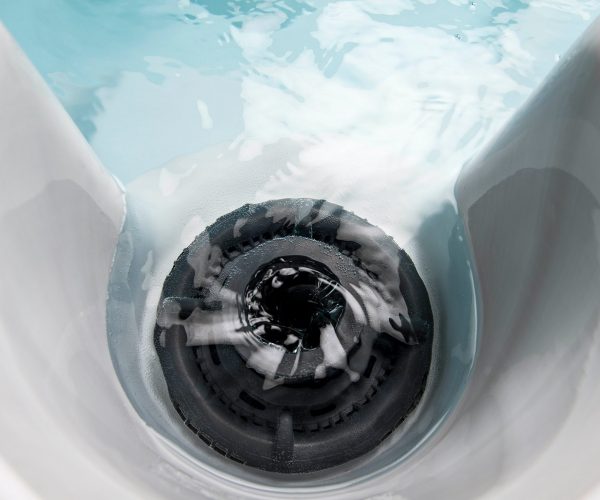 FILTRATION
The filtration system creates less work for the hot tub owner, working around the clock to keep the water free of debris and ready for the water treatment process.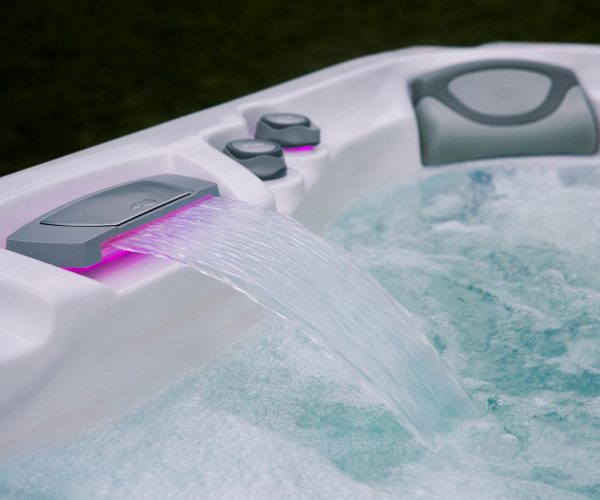 WATER CARE PRODUCTS
Enhance the clarity of the spa water with additional supplies, such as a spa vacuum to remove dirt, test strips to test the water or a filter flosser to clean the filter.
CUSTOMIZE YOUR SPA EXPERIENCE
Complement the existing features of your backyard with a hot tub that matches perfectly! Our shell and cabinet options make it easy to create a stylish and customized installation that is personalized to your specific tastes. Don't worry – the durability and quality of your hot tub remains constant, no matter which combination you opt for.