Cal Spas® Swim Spas in SAN ANTONIO
WHERE FITNESS MEETS RELAXATION
The perfect combination of a hot tub and swimming pool, we have swim spas perfect for just about every Texas home. Cal Spas® swim spas are built with your health and wellness in mind. Enjoy a low-impact workout, spend quality time with family and friends or relax in the ambiance of your outdoor paradise. Keep scrolling to learn more about this premium swim spa brand or visit our San Antonio spa store today to get started.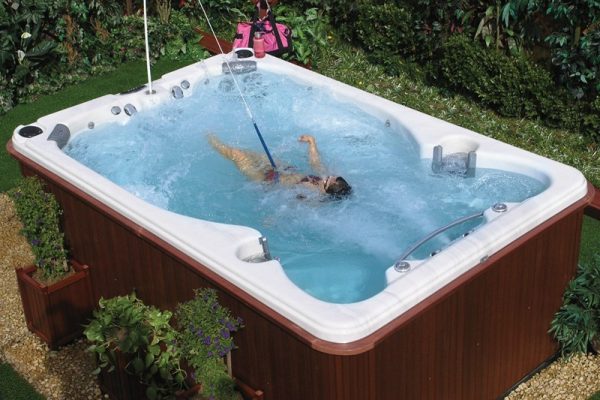 365 DAYS OF USE
Our swim spas can be used and enjoyed all year long. Keep the water cool during a warm, sunny day or turn up the heat to enjoy once the sun goes down.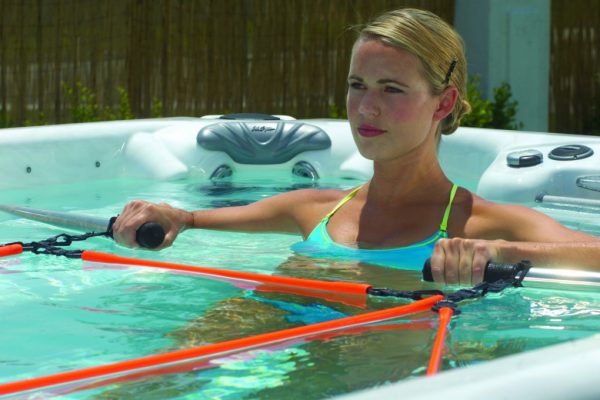 EXERCISE & LEISURE
Sit back and relax in the ergonomic seats, while the jets provide you with a relaxing massage, or engage in a low-impact workout to burn those calories.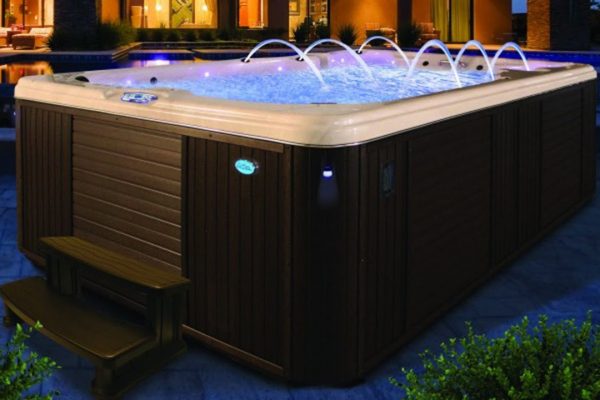 YOUR HEALTH
Soaking and exercising in a swim spa can offer many wonderful health benefits, from improved weight maintenance to improved relaxation and so much more.
FIND THE SWIM SPA
THAT'S FIT FOR YOU
Spa Crafters has a wide selection of Cal Spas® swim spas for sale in San Antonio. Browse through our online inventory to learn more about the various sizes, seating capacities and more, or visit our spa store in person to see the features and design for yourself.
THE BENEFITS OF OWNING A SWIM SPA
Installing a swim spa in your home or backyard can have a positive and significant impact on your lifestyle. Spend time with family and friends relaxing in the cool water, sit back and relax as the jets work away at tense muscles, or teach your kids how to swim against the flow of water – the choice is all yours.
Some benefits of owning and using a swim spa can include:
Improved backyard layout and design
Spend more time outside in the fresh air
Ease sore muscles and painful joints
Enjoy a more restful sleep
Reduce feelings of stress and anxiety
Spend more quality time with loved ones
Improve weight maintenance efforts
Strengthen and tone muscles
Live an overall healthier lifestyle with the addition of a swim spa. To learn more about the health and wellness benefits of swim spas, speak with our experts at Spa Crafters in San Antonio today.